"What is life but a great adventure?" My little family can identify well with this quote. As travel writers for our blog uberding.net, my husband Thies and I have been seeking out adventure for many years. For two years, our little son Neon has also been on board – who, by the way, actually seems to have inherited our travel fever.
Comfort and Freedom
In many ways (despite slightly different ages ;)) we are probably the typical millennials: always on the road, always looking for special moments that make us feel alive. Always with a smartphone or camera in hand, to freeze those moments and share them with the world. Of course, we have different demands for travel and holidays than the generation of our parents. That's why we've been fans of the TUI BLUE concept for a long time now: holidays that offer comfort – but at the same time give us the freedom to personalise our time, to discover, to get to know the country and its people? Right up our alley! The TUI BLUE Sarigerme Park in Dalaman, which we visited for a week in May, is a good example.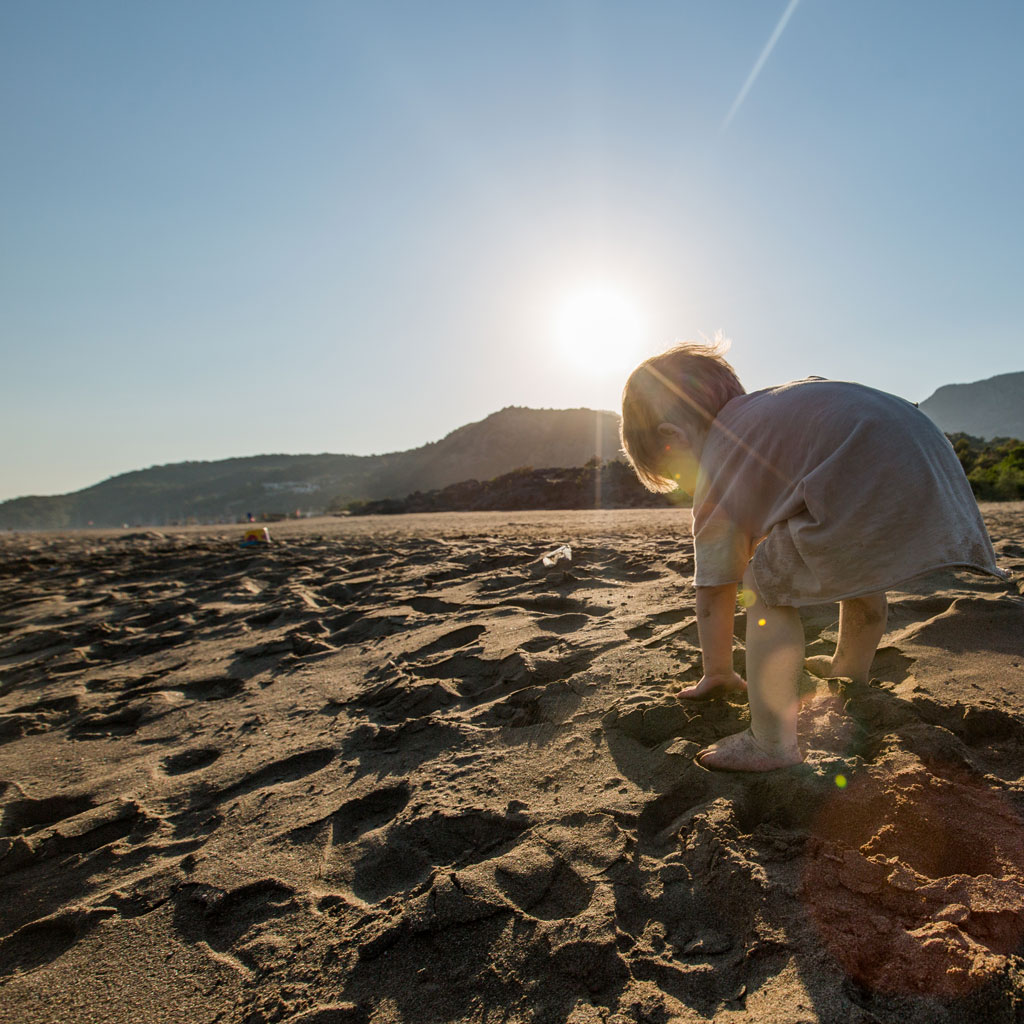 TUI BLUE Sarigerme Park
First and foremost: the hotel complex is ideally located for all kinds of adventure. With views of a long, sandy beach and exciting destinations (mountains! Coastal walks! Secluded coves!) in the immediate vicinity. The Dalaman region truly impressed us with its versatility – and the Blue Sarigerme was the perfect, comfortable base for our exploration tours. The resort is kept in a simple, modern design and radiates a value that made us feel right at home. This was already evident in small details, such as the high-quality reusable cups that are offered at the beach bar. The focus on sustainability, which resonates here, we really like. We've been trying for a long time to avoid plastic waste at home – why should that be any different while on holiday? TUI BLUE shows here: all-inclusive is also different. Another big plus for us: the technical amenities. In the entire hotel complex, you'll find stable WiFi, loads of sockets, and USB slots for charging cell phone and camera batteries. Instagram story directly from the pool? No problem! Writing emails from one of the covered daybeds on the beach, with a cocktail in the other hand? Hell yes!
A week in the daybed?
Incidentally, the daybeds are the epitome of comfort for me. These private, exclusive sunbathing areas (covered, with pillows, private fridge, and sockets!) situated directly on the beach, really are the perfect, idyllic retreat for couples and families. I would've liked to spend the whole week here, with my two boys at my side, complete with a laptop in one hand and a cold cocktail in the other – and the fresh sea breeze on my face. If it weren't for the exciting region that awaits right outside the front door of the TUI BLUE Sarigerme… And for that it pays to leave your daybed for at least a day or two, believe me! For two days, we borrowed a rental car from TUI Cars, which we used to set out to explore the previously unknown region. By the way, if you need ideas, you can use the BLUE App, which will provide you with nice suggestions for destinations in the area. (You can also order room service via the app, for example.)
There's so much to discover!
We used one of our "mobile days" to explore one of the most famous sights in the region on our own: the ancient ruins of Kaunos, which are about an hour north of the hotel. If you don't have a car, you can also view it as part of an on-site organised excursion. The royal tombs of the ancient Lycians were once embedded in rocks and are still very well preserved – a short journey through time! Also a boat tour through the adjacent, picturesque nature reserve with views of the ruins, waterfowl, and (with a little luck!) one or two sea turtles is well worth it.
But you can also feel the connection to land and culture in the TUI BLUE Sarigerme Park: the four restaurants serve mainly Levantine-Mediterranean cuisine with regional products. The Turkish specialties in particular were our favourites – and Neon has even developed a little love for Ayran here. But there are alternatives here: in addition to vegetarian and low-carb offerings, there's even a whole "buffet island" for vegans. So today is all-inclusive!