Personally, I particularly like the flair of a Turkish bazaar. Everything comes together here: the complex smells, the bustle of dealers and customers, bright colours, and the warmth of the Mediterranean region. I especially like the traditional bazaar in the old town of Marmaris and the market in Ortaca near Sarigerme.
After overcoming my initial shyness, I started to actually have fun with the market ritual and browsing all the spices, sweets, and snacks as souvenirs for those back home. To best prepare you for the haggling game in a Turkish bazaar, I've put together my best tips. Maybe you'll also get a taste for it!
1. A smile opens doors and hearts
The most important tip is: always be friendly. A smile can open many doors right at the beginning of a negotiation and make dealers more willing to respond positively to your requests. Depending on what you're trading for, it can also spark some interesting small talk and the dealer may invite you to one or more glasses of tea. It's helpful to speak the local language. You can usually get pretty far with English, but you should at least know some basic vocabulary for the country you're travelling to. Simply things like "hello" and "goodbye", "thank you", "please", "yes", and "no" will make your stay in the market more pleasant, and expressions like "I'm just looking", "how much does that cost?", and the numbers from 1 to 10 will also get things moving. Many vendors will also be pleased when they realise that you're making an effort and will be especially friendly to you.
2. Set your personal budget
If you set yourself a spending limit before you even visit the market, you'll protect yourself from spontaneous, impulsive purchases and perhaps a few mistakes. Make clear what you want to spend on certain goods and don't go by the motto "as long as it's cheap". By the way, the same rule applies here as in many traditional markets: cash is king. So you should make sure in advance that you have plenty of currency, even in the form of coins.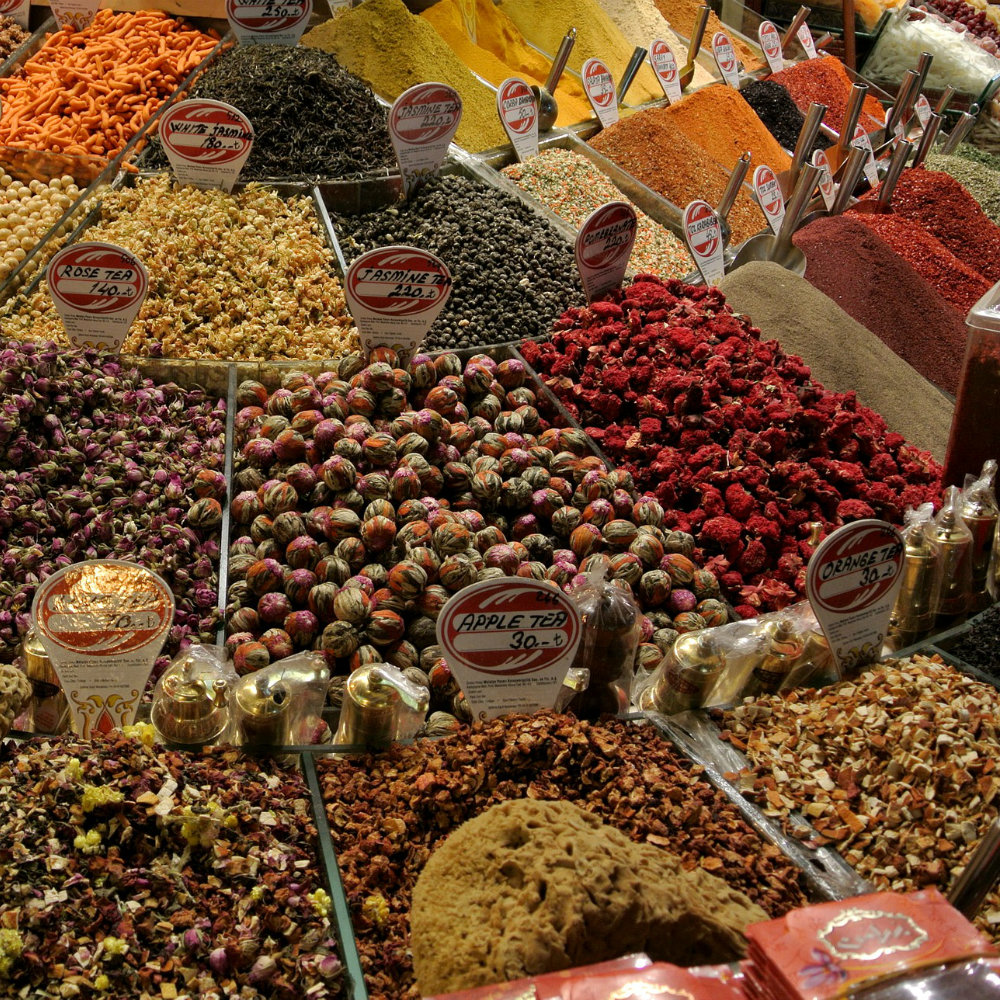 3. Get an overview of the market
Tourists are especially easy prey for traders in foreign markets. Once you openly show interest in an item as a customer, the seller will jump on the case and can even get intrusive because he wants to complete the sale. Try looking indifferent about the deal and don't immediately announce your interest in buying something. Especially if you're looking for something special, it's helpful to first check all the options in the market. There's often more than one dealer offering the product you're looking for, and price differences are not rare. To walk around the bazaar in peace, it's advisable to wear sunglasses so the traders can't see if you're looking at them and won't address you directly. This is a great help, especially for newcomers to the market, to keep anything from bothering you.
4. Start with a low offer
Even when bargaining, there are certain guidelines that you can stick to. With your first offer, you should start with about one-third of the price quoted by the seller so you can meet later somewhere in the middle and both you and the dealer can be happy with your trade. If you get stuck, try bluffing: just cordially say goodbye and start walking away. The dealer knows that he's not the only one with that product and must assume that you'll buy it at the next stall. Frequently, the seller will call or run after you to give you a better price. If you still can't agree, you should politely say goodbye and leave the stall.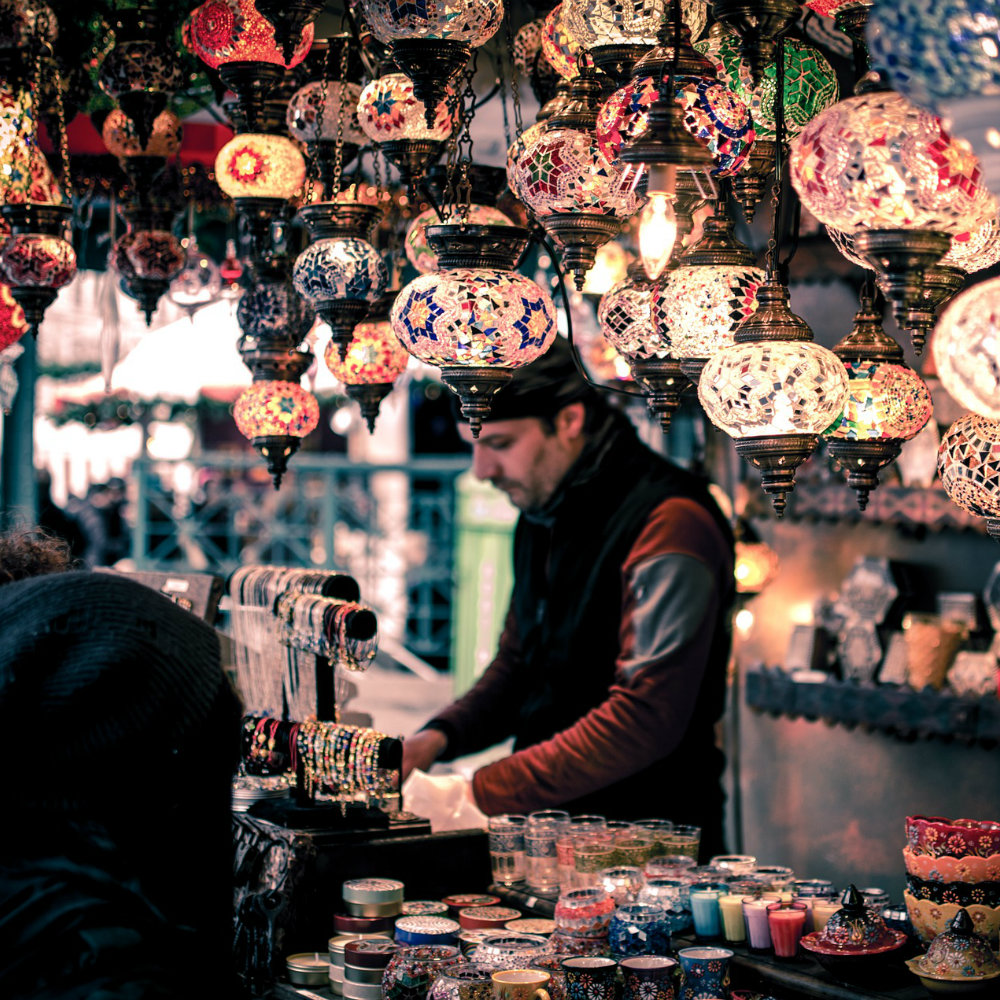 5. Bring patience
You should definitely plan enough time for your market experience. Especially those who want to go home with big things like carpets, jewelery, or works of art should prepare themselves for a long negotiation, during which one or more teas can be drunk while you chat. If you are only interested in a little something, such as spices, the effort of a long negotiation is often not worthwhile and you'll quickly be on your way again.
Above all, trading in the market should bring you joy. If you're looking for a bazaar in which to test your bargaining skills, the TUI BLUE Guides at the TUI BLUE hotels will be happy to advise you.