Pregnancy is a very special and intensive time for expectant parents: moments full of happiness, excitement, and joy. But going on a holiday with a baby bump? Expectant mothers usually want to stay home during pregnancy to avoid possible risks or high temperatures in a foreign country. But the new trend of taking a "babymoon" shows how expecting mums- and dads-to-be can still enjoy a well-deserved holiday to the fullest – even during pregnancy.
I'll tell you what's up with the new holiday trend and give you helpful tips on how to make your babymoon an unforgettable holiday experience.
Also, find out why TUI BLUE hotels are the perfect choice for babymoon accommodations.
What is a babymoon?
We're all familiar with the tradition of taking a honeymoon. Honeymoon trips, a long-celebrated holiday trend, are now getting a sibling – at least in name: holidays taken during pregnancy fall under the name "babymoon." And this type of holiday is quickly gaining in popularity, as many expecting couples are enjoying one last harmonious and romantic holiday for two before life is completely turned upside down by the addition of a long-awaited bundle of joy.
Holidays during pregnancy – where should you go?
What many of you are probably wondering now: where exactly should you go on holiday during pregnancy? A desert safari tour or a road trip along Route 66? No! A babymoon is not about travelling all over the world.
Rather, expecting parents should enjoy wellness, relaxation, and togetherness in order to recharge their batteries for this new phase of their lives. The babymoon is the ideal time-out after exhausting weeks of preparation for the baby: Just relax, enjoy romantic and relaxing hours with your partner, and look forward to meeting your baby.
Whether a spa holiday in a beautiful natural setting or a relaxing beach holiday – you can decide based on what you and your partner enjoy. The well-being of mama and baby is, of course, the first priority.
Helpful tips for your babymoon
In order for your holiday during pregnancy to be absolutely carefree and relaxing, you should keep a few things in mind:
The best time to travel for the babymoon is between the 18th and 24th week of pregnancy. Thus, the first trimester and accompanying nausea are usually over. At the same time, your belly won't be too big yet, so you won't be limited in your mobility. When choosing your holiday destination, be sure to choose someplace with short-haul flights. That way you can avoid spending long hours in an uncomfortable airplane seat. I also recommend that you consider the local climate when choosing your destination. High temperatures can negatively effect the circulation of pregnant women. Of course, you can also travel south for your babymoon and soak up plenty of sun. It needn't be the tropics. 😉
Be sure mum-to-be's passport is on the packing list, and that you always have it with you during your holiday. What about the accommodation? The babymoon trend is quickly taking the hotel industry by storm, and many hotels are adding babymoon packages to their repertoire. Some hotels do this via a huge spa for plenty of relaxing quality time together, on-site midwives to care for pregnant women, or by offering special pregnancy courses. If that sounds like too much for you, you can of course stay in your own holiday home, or check in to a resort with lots of comfortable services. That sounds like TUI BLUE!
5 reasons why TUI BLUE hotels are so perfect for a babymoon
A pregnancy holiday in a first-class hotel with comfortable furnishings, a wide range of excursions, and excellent food. I'll tell you five reasons why the TUI BLUE hotels are ideal for a babymoon.
1. Many destinations in Europe with short travel time
Most of the TUI BLUE hotels are located in Europe. As a result, you don't have to spend forever travelling, you won't have jet lag, and the change in climate won't have a negative impact on your circulation. For example, you can reach the TUI BLUE Rocador on Mallorca in under 2.5 hours' flight time and spend a fantastic holiday on the beach. In the winter months, we recommend a holiday in beautiful Austria in the TUI BLUE Schladming.
2. All-round service package with hotel comfort
With TUI BLUE, you can expect high-quality hotel comfort. From the modern rooms and suites equipped with air-conditioning and spacious bathrooms to the all-inclusive dining packages on offer, these hotels take care of everything.
Cooking, grocery shopping, cleaning – you don't have to worry about a thing. Start each day full of energy at the sumptuous breakfast buffet and let yourself and your partner be spoiled in the evening with a delicious 3-course meal.
3. Pure relaxation in oases of wellness
Whether a soothing pregnancy massage, a pleasant bath with lavender oil, or simply relaxing on a daybed – in the hotel's own spa area in some of the TUI BLUE hotels, such as the TUI BLUE Fleesensee, your pregnancy holiday becomes an absolutely luxurious experience.
Expectant parents will find a well-deserved break from everyday life here, and can really enjoy luxurious tranquillity again. Mums-to-be can even take advantage of special massages to relieve back or abdominal pain.
4. Varied health and fitness programme
Take advantage of the diverse BLUEf!t offers while on your babymoon in the TUI BLUE hotels. Of course, you should avoid strenuous cardio fitness classes, but in many hotels, such as the TUI BLUE Sarigerme Park in Turkey, yoga and Pilates classes are offered, where even pregnant women can easily participate.
In addition to sports activities, there are also other activities in the programme. When cooking with the hotel manager you can get to know the local cuisine, or create unique holiday experiences by taking part in an organised trip and getting to know the surrounding area. More about all activities and the daily programme can be found in the BLUE App.
5. Medical care
Should you unexpectedly experience problems or complications during your babymoon, you can rest assured that you'll be in capable hands in your TUI BLUE hotel. The staff speak English and can help you immediately. Doctors are immediately available, and pharmacies are located in the immediate vicinity of each hotel. So, medically speaking, you'll be well cared for.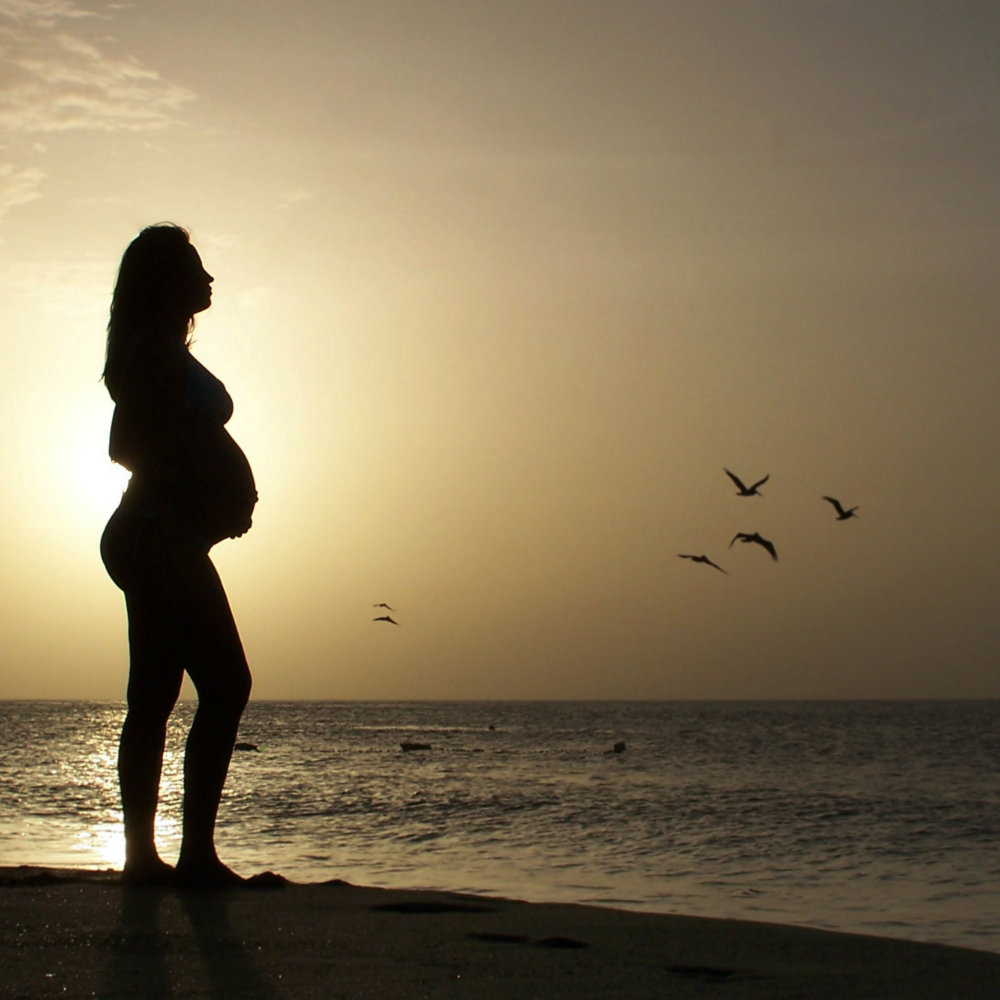 Babymoons are more than just a trendy holiday fad – treat yourself to a last getaway full of quality time together with your partner and recharge your batteries for this new adventure in your life.
Find the TUI BLUE hotel that suits you: Whether directly on the beach, nestled amidst the mountains, or on a deep blue lake: The hotel portfolio is large and offers suitable offers for expectant parents.